Inspection Certificate Download
Your Certificates as PDF files
In order to download your inspection certificate as a PDF file, you need the Order Number and the Record ID issued by us.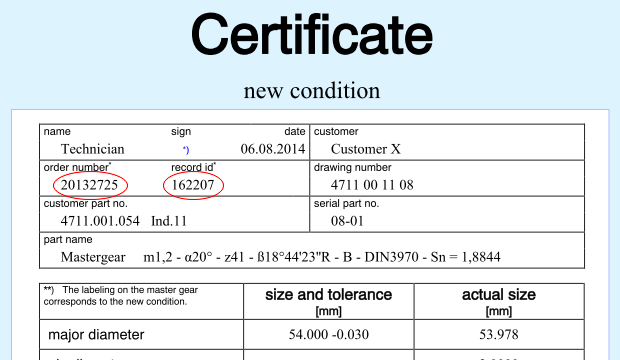 These
you can find on the Certificate that you have already received in printed form (see picture on this page),
you have already received from us automated, e.g. by email after measuring or
can be requested from the contact person stated on this page.
Use the form presets and solve the captcha to get a sample certificate.