Spline Gauges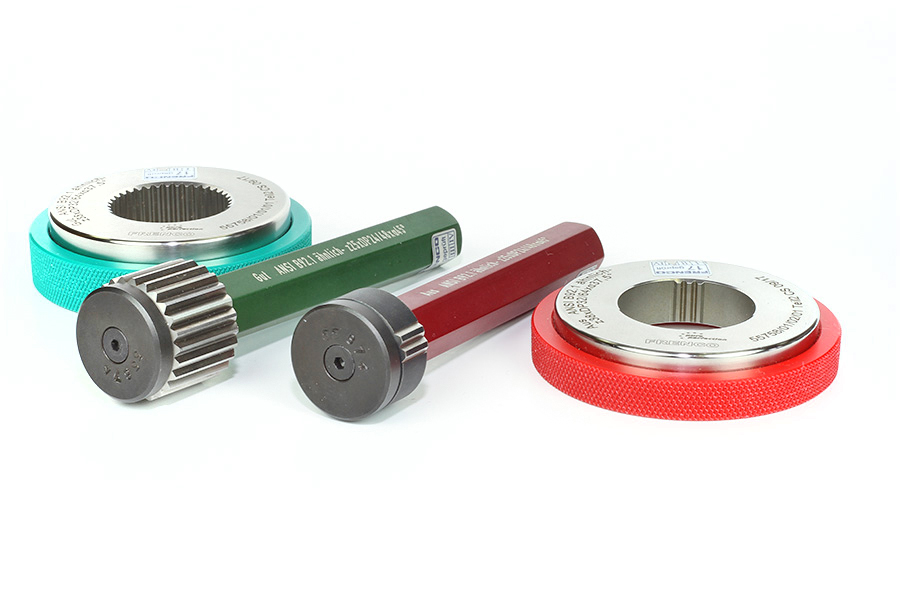 Spline Gauges are go and no go gauges for splines.
Available for internal and external splines with involute, serration and straight-sided flanks
Quick inspection of the usability
Designed according to the tolerance limits "actual" and "effective"
Assigned highest priority when inspecting the tolerance "effective" (DIN 5480 and others)
Price includes the gauge drawing
Price includes the inspection certificate
Drawing and certificate also available as PDF
Taper master plugs for ring gauges to determine the wear limit on request
Material
Spline gauges are available from chrome steel, powder metallurgy steel SX and special high-alloy powder metallurgy steel HX. The material significantly affects the wear resistance of gauges.