Master Gears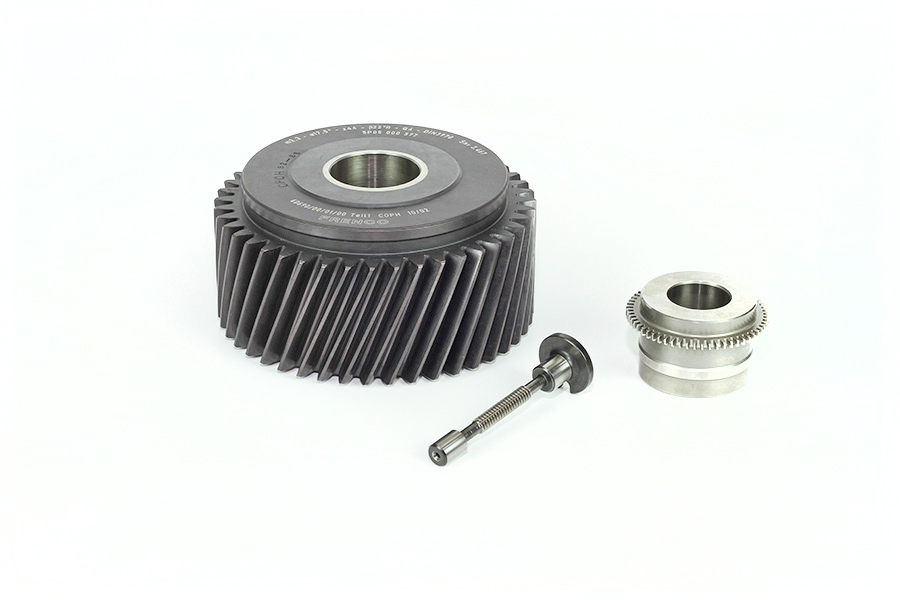 Master gears are used as test gears for Single and Double Flank Test and in Rack Inspection Machines.
Cylindical gears, pinion gears, worms and worm gears are available
Composite tests are a quick and economical function test
The test can be integrated in the production process
Wear resistance can be increased by the usage of coatings
Inspection certificate from FRENCO measuring lab is included with delivery
Materials
Several types of steel are available as base material for master gears. Wear resistance increases from gauge steel LS to chrome steel CS and finally to powder metallurgy high speed steel SX. In addition, coatings protect the surface against wear and corrosion.
Regrinding of Master Gears
Master gears are subject to wear during use. Worn master gears can normally be reground. FRENCO offers such services that include:
the check if regrinding is possible
the regrinding and possibly re-coating of the master gears
a new inspection certificate from the FRENCO measuring lab
Further information on the procedure is available on request.